Add a Personal Touch
to Your Home
Selling furnishings and accessories for Over a Decade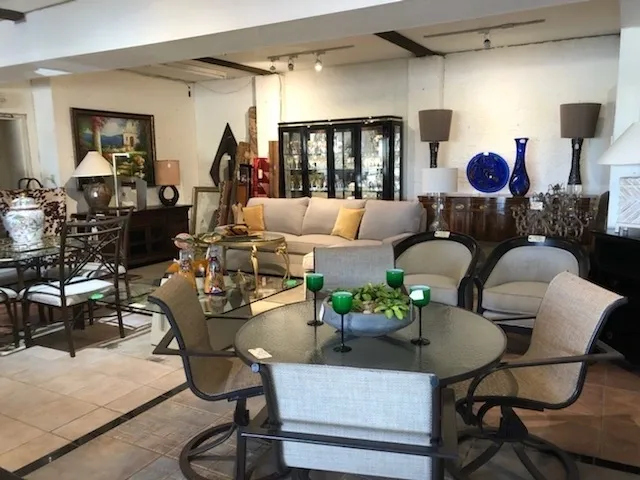 Add a Personal Touch
to Your Home
Selling furnishings and accessories for Over a Decade
Personalize Your Space
With One-of-a-Kind Secondhand Furniture
Welcome to Quality Consignment, your reliable source for quality resale furniture, home decor, and accessories. Here, we thoroughly inspect every piece that arrives in our store to ensure exceptional quality and workmanship. No hidden shortcomings, no extra charges — you receive exactly what you pay for.
Conveniently located in the bustling heart of Fountain Hills, Arizona, our store is a stone's throw away from one of the world's tallest fountains. Surrounded by a plethora of shopping and dining options along the Avenue of the Fountains, we offer an accessible and pet-friendly environment with flexible hours on both weekdays and weekends.
Our 5000-square-foot showroom is a treasure trove of unique furniture pieces, from dining room tables, upholstered chairs, and coffee tables to patio furniture. Styles vary from vintage to traditional to contemporary, catering to every aesthetic preference. In addition, we stock a wide array of home accessories, including artwork, lamps, vases, rugs, and more, guaranteed to add a touch of elegance to your home.
At Quality Consignment, we endeavor to provide unique pieces that reflect your individual style. Whether you're looking to refresh your dining room or kitchen or even furnish your entire home, we can assist in scheduling delivery or pick-up of larger items any day of the week.
Our consignment policy is simple and transparent: a 50/50 split on the sale price. It's no wonder we're considered one of the most trusted consignment stores in Scottsdale and Fountain Hills, Arizona.